"The Best Bonnet" Satin, Adjustable, and Reversible Bonnet in Size XL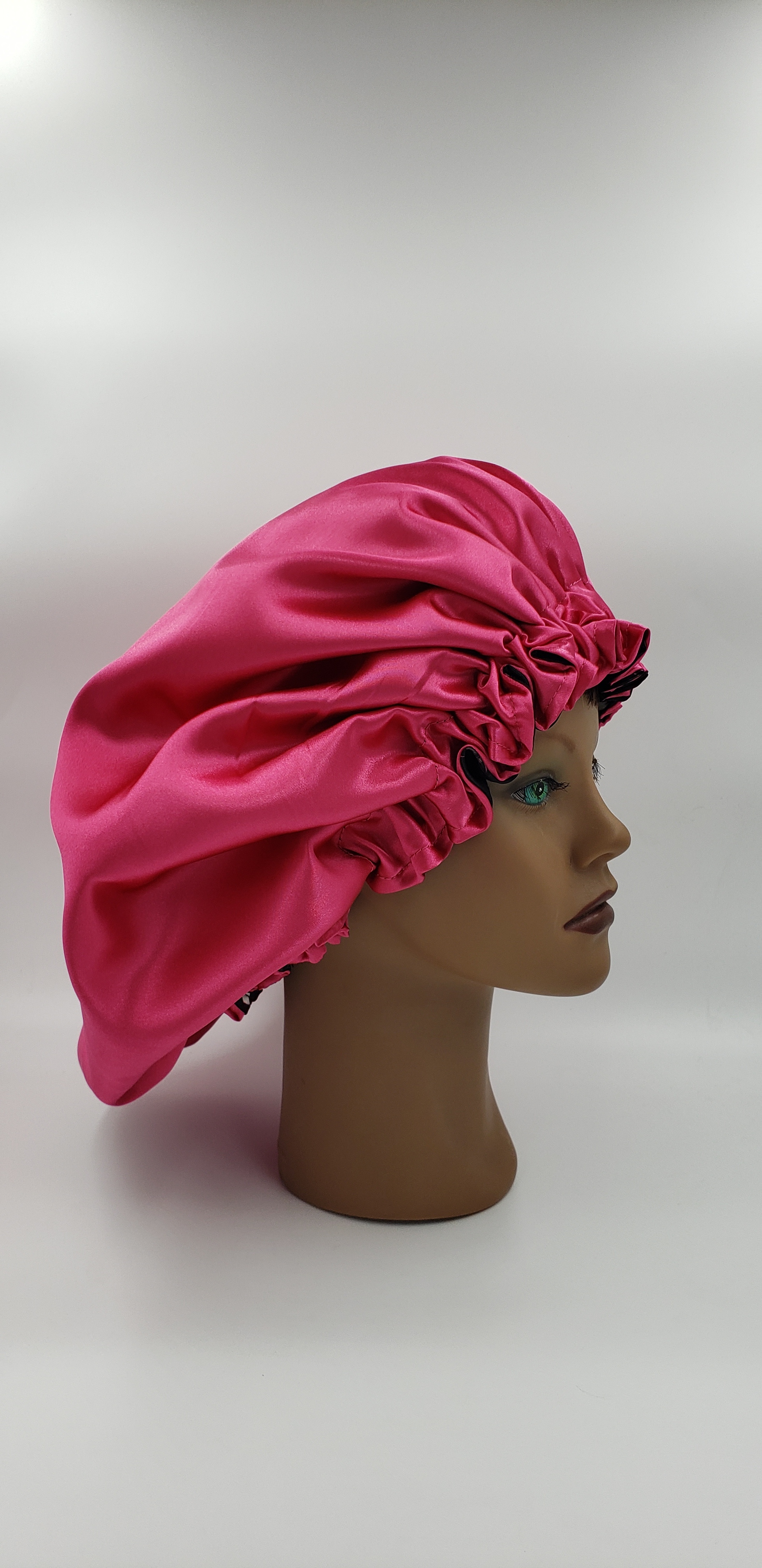 "The Best Bonnet" Satin, Adjustable, and Reversible Bonnet in Size XL
SELECT COLOR FROM DROP DOWN!!
Size: XL. Perfect long and thick hair of all types, bob, big full hair and braids.
About: The Best Bonnet is everything and a bag of chips and not the knock off brands!
Why you need this: You need this bonnet in your life because its the best duh! Protect your hair like you protect your peace right?!? The Best Bonnet protects your hair while you are sleep by eliminating friction that can lead to damage. It will protect your style , reduce tangles and breakage, and stop you from looking like you stuck your finger in a socket when you wake up . It is adjustable so you don't have to worry about it being too tight or too loose, nor do you have to worry about it coming off because it stays in place all night! The Best Bonnet is reversible so it can be worn on either side. Best of both worlds babbyyyy!
Material: The Best Bonnet is double lined and made out of satin charmeuse on both the inside and the outside, which gives you better quality and lasting ability. All of The Best Bonnets are lined with The Best Bonnet printed fabric except for the rose gold bonnet. The rose gold is the lining color and The Best Bonnet Fabric is on the outside.
Adjustable

Amazing Quality

All Hair Types

Bomb

Can be adjusted again if/when elastic loses its stretch

Double Lined

Protects Your Hair

Reversible

Roomy

Stays in place
sold out
Return/Exchanges: NO returns or exchanges
Please allow 7 days for shipping
To pick up in store, select in store pick up
Please make sure correct address is listed when checking out via paypal. We are not responsible for returned/lost packages due to incorrect address.